In the French Riviera Capital, a Panel of Young Students Determines the Outcome of a Literary Prize.
"It's fundamental. It makes us dream. It makes us travel." That's what Anne-Gaëlle Morizur, a children's book author, told EDJ News about the importance of children's literature. Her picture book, Mission Kidnapping pour Erin, is a finalist for the first edition of Le Prix littéraire Jeunesse de la Ville de Nice (Nice's Literary Prize for Children's Literature): "Le livre des élèves de Nice" (The Books of the Students of Nice). 
A Panel of Young Judges
Announced on International Literacy Day on September 8th by Deputy Mayor Jean-Luc Gagliolo, "Le livre des élèves de Nice" differentiates itself from other literary awards because of its judges: 180 students chosen by booksellers, between the ages of nine and eleven. The Deputy Mayor was also present at the CDI du collège last month when the panel of young judges received the finalist books: Frankie, Quel cinéma ! by Marie Chartres and illustrated by Jean-Luc Englebert; Les magies de l'Archipel by Estelle Faye; Le cercle des mousquetaires – En garde ! by Chrysostome Gourio and illustrated by Stan Silas; et Mission Kidnapping pour Erin by Anne-Gaëlle Morizur and illustrated by Florence Dollé. Each child is tasked with reading all four books and picking a favorite before the summer. The winner will be announced during the Festival du Livre de Nice (Nice Book Festival) at the beginning of June, and win a prize of 1500 euros.
Sponsored by An Award-Winning Author
"It was my editor that told me that my book, Mission Kidnapping pour Erin, had been selected for le Prix littéraire Jeunesse de la Ville de Nice," says finalist Anne-Gaëlle. "I was so touched because it's my first book. I put a lot of myself into it, and for it to have been chosen for a prize is priceless."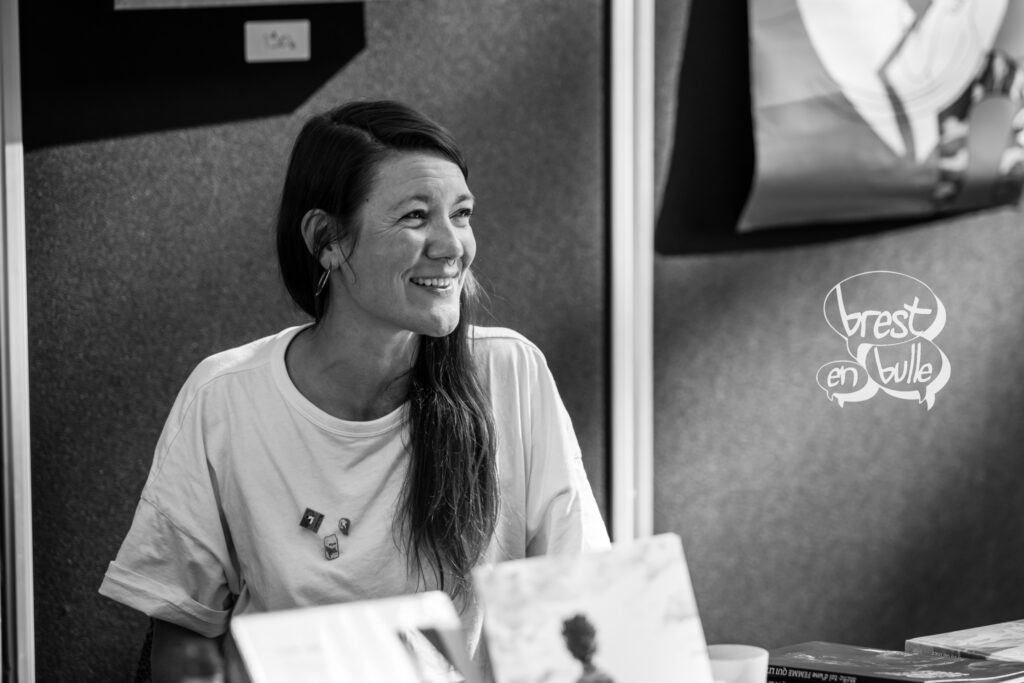 Anne-Gaëlle's children's book tells the story of a young girl who spends her Christmas holidays at her grandparents' village, where she and a group of new friends help a piglet avoid becoming Christmas dinner. Disenchanted with outdated children's literature that often emphasizes old themes and sexist ideas, Anne-Gaëlle wrote what she would want to read if she were still a child. "This is why I write books for children," she adds. "And it's amazing to see so many authors engage with children's books." In fact, the prize is sponsored by another author greatly engaged with children's books: the world-famous and multi-award-winning American-French Susie Morgenstern. 
A Cultural Initiative
In partnership with several independent libraries, "Le livre des élèves de Nice" is the newest addition to Nice's long list of regional initiatives that seek to make culture permanently available for people of all ages, including its youngest citizens. In conjunction with the Ministry of National Education and the Ministry of Culture, the cultural campaigns lead by the city of Nice include the "Nice 100% Culture à l'École" plan that will sponsor twelve hours of artistic and cultural classes for almost 30,000 Nice students; the creative writing contest "concours de la nouvelle jeunesse"; the "orchestre à l'école" initiative that helps students learn how to play an instrument; and more.
The Ville de Nice website says: "In primary schools […] each child has the opportunity to meet an author, engage with an artist, learn music, writing, theater, visit a museum…" But now children can do much more than just meet an author: they can shape the very literature authors create for them. 
Margherita Bassi
*Ce travail a fait l'objet d'une vérification juridique et éditoriale par Zoe Jones et Lucie Guerra*